Destiny Finder Small Group Program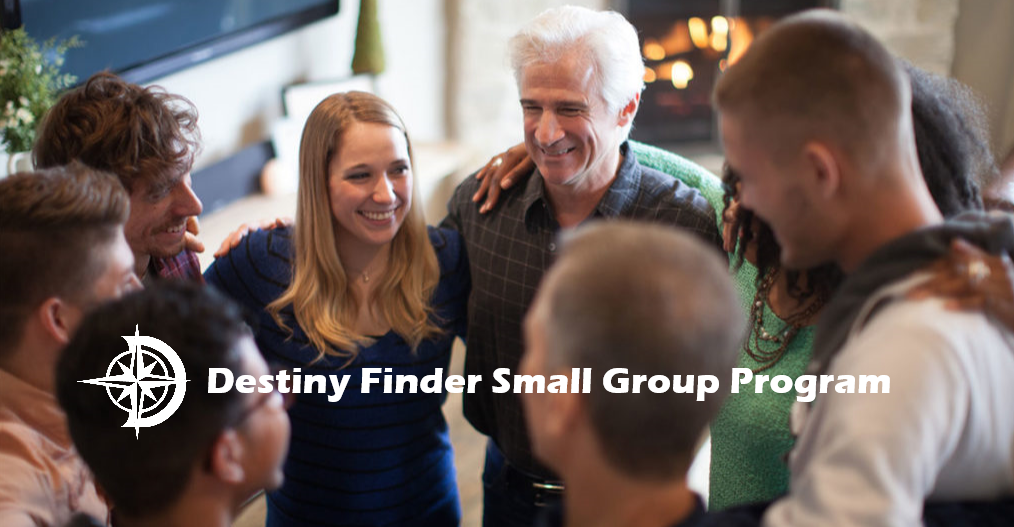 The Destiny Finder Small Group Program is a unique study and application series for small groups that helps people discover and fulfill God's calling.
It has three components:
Eight Video teaching sessions by Dr. Michael Brodeur, Destiny Finder Founder
The powerful Destiny Profiler online tool with five assessments and reports
Workbook, Leader Guide, Handout, Flyer, Email templates, DF Book, Gift Descriptions and other documents
The small group can go 8-10 weeks or more. Each week the leaders follow the Leader Guide schedule; the group meets and individuals work in the online tool, watch a video, and use the Workbook to do assignments and answer discussion questions.
It goes way beyond a typical Bible study, providing Biblical teaching, but focusing on application, developing individuals into mature disciples who are fulfilling their destiny for service and ministry, according to their gifts, passion and calling.
Instructions and Downloads
1. Download the Leader Guide below (click on it), READ it completely, then download the rest of the documents. Use the PDF version of the Workbook for printing; use the Word version if you want to save your work electronically.
2.  For the Destiny Profiler: 
You will receive an email with a coupon code for one free Profiler. Also see the Leader Guide for more info on the Profiler.