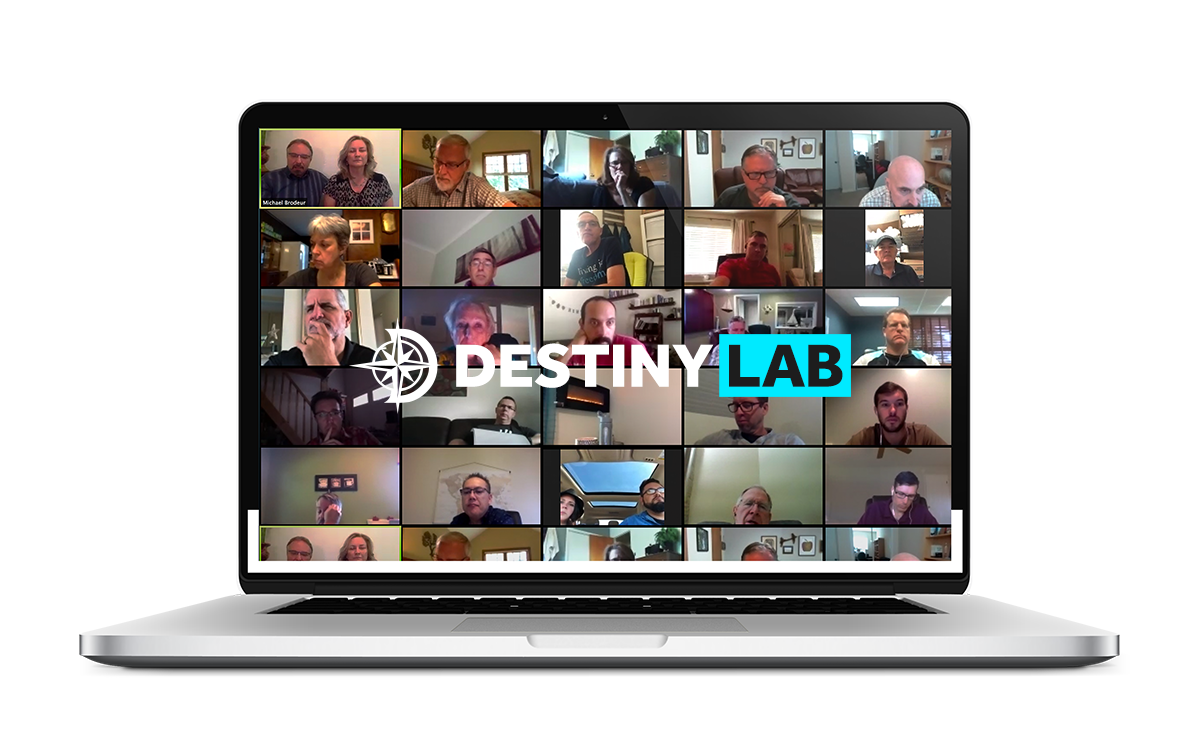 Summary
The Destiny LAB is a unique four-hr live online workshop. It goes way beyond a typical teaching or seminar, providing Biblical teaching, but it takes you through a process to discover your gifts, passion and calling, and then create a LIFE MAP to begin to take practical steps to fulfill your calling.
The LAB has several components:
 The Destiny Profiler online tool (in DestinyFinder.com)
The Destiny LAB course (you're in the course now)
The Workbook (download from the course)
The online Workshop call on June 27, 2020, 9 AM – 1 PM Pacific.
The Workshop video recordings (access in the course)
Instructions and Downloads
1.  Follow the instructions in the email you received. The following is only a summary.
2. Do the Destiny Profiler: 
You will need to complete the entire Profiler BEFORE the live Workshop.
Either you purchased the LAB with the Profiler, or without it because you already have it.
If  you purchased the LAB with the Profiler, you should have received an email with complete instructions and a coupon code for one free Profiler. Follow the instructions to get your Profiler account set up. You also should have received an email with your password. Your username is your email address.
If you purchased the LAB without the Profiler, you should already have it.
On the DestinyFinder.com website, log in and in My Account, do all sections of the Profiler through My Dream BEFORE the LAB.
2. Download the Workbook below but WAIT to work on it; you will do the assignments in it during the live Workshop.
3. Join the Zoom call for the live Workshop.
Join Zoom Meeting: https://us02web.zoom.us/j/85871424918?pwd=N1c5bC9Wb0JRVlVCY0cyVDB3eUxOQT09

Meeting ID: 858 7142 4918
Password: 991070
4. Access the live Workshop recordings when available:
Workshop video recordings (4) 50-60 min. each, HD (MP4) – These will be in the Lessons below.