Learn the keys to a Healthy church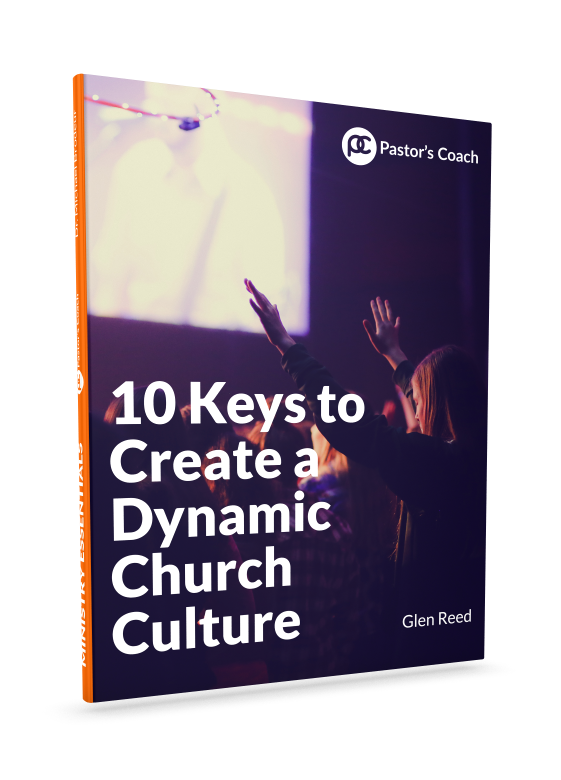 Over 90% of churches in the U.S. are struggling in one area or another. The #1 factor is leadership development!
We have the best coaches (all former pastors) that will help you learn the essentials of effective leadership.
At Pastor's Coach you get live coaching, powerful assessments, and training with proven and experience pastors.
But first we want to give you a FREE e-book: 10 keys to create a dynamic church culture. Click below and start your ministry transformation today! 
Be mentored by the best! Get quality time with top coaches (all pastors) who understand how to develop healthy leaders who produce thriving churches.
Get practical! Ten courses with over 230 videos cover the essentials of ministry from developing leaders, to building culture, to evangelism and small groups.
Stop guessing! Use our 50 point Church Health and 50 point Regional Impact Assessments to discover needs, and access 120 videos with direct solutions. 
So appreciate Michael Brodeur and his heart to invest in pastors and leaders. One of the best I know. He's made a huge impact on my own life.
"I just can't recommend pastors coach highly enough. It's been an absolute life change for myself personally as a senior leader, but also the things it has helped us to do as a leadership team."
"Michael has a unique ability to connect and relate to the real stuff of life and ministry. How I wish that I had had a mentor or coach like Michael much earlier in my journey."
Top athletes, artists and CEOs have coaches to make themselves better. Why not you?
"Pastor's Coach is an amazing organization based in Redding, CA designed to help Pastors and Leaders build thriving churches that transform their cities for Christ…" 
C. Peter Wagner, author of over 70 books, former Professor of Church Growth, Fuller Seminary
"Michael's Spirit-born insights make him a consummate coach to ministers." 
Dr. Leo Lawson, PRESIDENT / ACEA