Discount forGlobal Legacy members!
Next Class Starts in April
DOUBLE your church in 24 months?
It's possible with Q2Q: Quality to Quantity. Focus on creating a healthy church...and healthy things grow
The first 2 months you'll learn the key principles and practices for healthy church growth, based on Biblical models from Jesus and the Apostles, combined with the best insights from studies of over 40,000 churches.
Then over the next 22 months we'll walk you through implementing what you've learned, developing disciples, leaders, small groups, and ministries that grow in quality and quantity.
You can do this! And we'll help you every step of the way.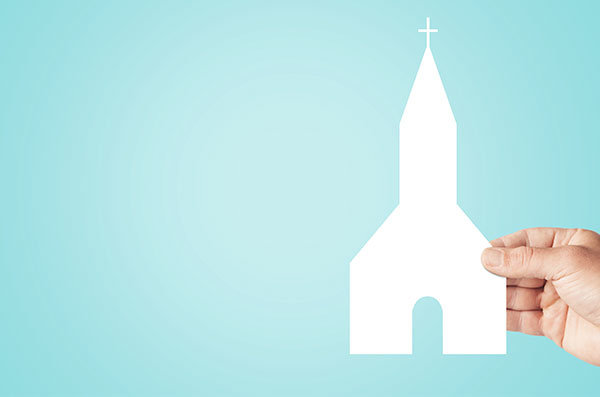 We know Jesus wants our churches to grow by reaching the lost. He's given us the Bible and the Holy Spirit. Pastors are working hard. But many churches, even some with powerful ministry, are just not growing…
Evangelistic attempts are not bringing in new people
People who visit don't return
There's not enough leaders and workers
Your members are not bringing in friends
You (the pastor) have to do most everything (or it feels like it!)
Members aren't willing or trained to serve or reach out
The presence and power of God are not very evident
There's a lack of finances
These are all symptoms of a lack of church health and the need for a different approach to leadership.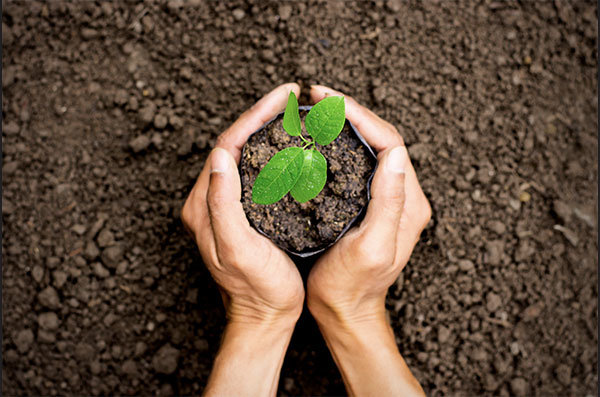 The key is creating quality that leads to quantity so you have both. A balanced growth that is primarily from reaching the lost, not just transferring people from one church to another. And we want churches to have a dynamic community of believers who love Jesus and are fully mobilized to serve according to their gifts and calling.
This is growth based on real church HEALTH, not slick marketing programs or corporate techniques.
How can we be so confident that your church will grow? Because we have proven tools and resources that are Biblical, Holy Spirit-led, and have the best of church growth principles and practices from landmark studies of over 40,000 churches.
AND we provide live coaching! You can actually talk to a real person. Our coaches are experienced current or former pastors who have been in the trenches of real ministry.
We show you what to do, when to do it, and help you do it.
Satisfaction Guaranteed!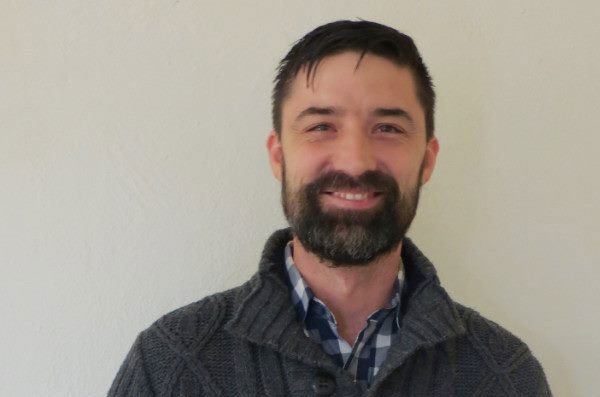 Real change - real people
"My name's Matt Stutzman and I'm the senior leader at Church at Baltimore. I just can't recommend Pastor's Coach highly enough. It's been absolutely life-changing for myself, personally, as a senior leader but also the things that it's helped us to do as a leadership team. I would say that one of the most primary, biggest things that it's done for us is help us attach our future, or ultimate vision, to our current actions. And, actually be able to work that backwards to where our present activities are equaling our future vision. 
And so, Michael and Pastor's Coach have just absolutely changed the dynamic of our leadership team. And, helped us get practical steps towards our destiny and towards our purpose. And also, it's totally changed the dynamic of our church where we have so many more people coming into leadership and walking out their destiny and their calling. I can't recommend it highly enough. Amazing. Join. You'll be so glad that you did. God bless."

— Matt Stutzman, Senior Leader, Church at Baltimore
Shift your Vision
Build your Team
Multiply your Ministry
Start with the 2 month Church Transformation Boot Camp.
Begin the transformation by making the crucial shift from being primarily focused on caring and keeping to emphasizing training and sending.
Learn the key principles and practices that position your church for health and leadership development – that leads to growth. This is essential! You can't change the church until you change how your lead.
Includes 8 courses, 115 videos, Church Health Assessment, 160 page study guide, ministry launch plan and weekly live online classes.
Continue with IMPLEMENTATION.
Dive deeper with more training and PUT INTO PRACTICE what you learned in the Boot Camp by developing leaders, small groups, ministries, and outreach programs. Includes 18 MasterClasses, 132 videos, Regional Impact Assessment, Program Assessment, live weekly online classes.
What sets this apart from other programs is the focus on multiplication at every level, and ongoing live classes and coaching. We are with you on this journey to help you fulfill all that God has for you.
Church Transformation Boot Camp. Learn the core principles and practices to develop and multiply leaders, small groups and ministries, and effectively reach the lost. Church Health Assessment to gain crucial feedback on your church needs. 
Launch your first Destiny Small Group with your leadership team led by the senior leader. Establish your church culture at the core, and prepare leaders to launch new groups. MasterClasses on small groups, evangelism and enfolding. Outreach and Program Assessments. Begin special events and outreaches.
Launch 3-5 Destiny Small Groups led by the core team. Recruit and train new leaders in preparation for multiplying. MasterClasses on mobilizing every member, marriage, apostolic, prophetic and evangelism. More special events and outreaches.
Launch 6-10 Destiny Small Groups led by the new leaders recruited from the previous groups. Recruit and train new leaders in preparation for multiplying. MasterClasses on pastoral care, church as family, inner healing, deliverance, seeker services, and teaching ministries. More special events and outreaches. At this point your leaders and ministries are multiplying – over and over!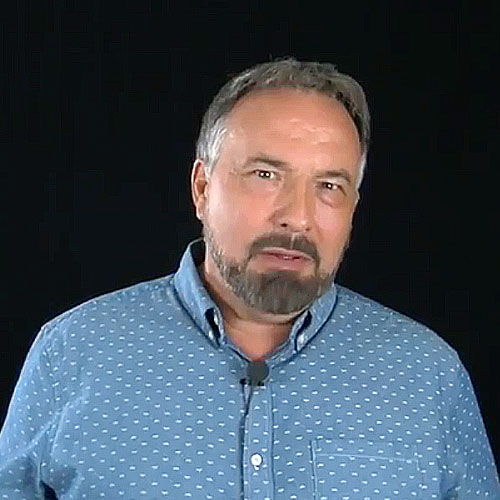 Michael Brodeur, Founder and CEO of Pastor's Coach, developed and used this process in one of the hardest places in the world to minister, San Francisco, where he and his wife Diane planted a church that developed many ministries and raised up hundreds of leaders. He spent 30 years ministering in San Francisco, and eventually had responsibility for over 25 churches as a Church Regional Overseer.
He now teaches leadership and church planting at ministry schools, and consults with pastors around the world, helping to bring Biblically-based, proven tools and teaching that will transform your ministry and help you train and release your people for service and outreach.
Jeff Wittmer, Head Coach at Pastor's Coach and Destiny Finder. Jeff's coaching training includes courses in people development with over five years of class room participation, coach training in accredited courses endorsed by the International Coaching Federation and over 20 years of pastoral counseling & personal coaching. He is certified by Coach Training Alliance and the International Coach Federation. Read full bio
Glen Reed, COO and Coach at Pastor's Coach and Co-Founder and COO at Destiny Finder. Glen is the COO of Pastor's Coach and COO and co-founder of Destiny Finder. Glen has been in ministry with Michael Brodeur since coming to his church in San Francisco in 1989. He completed an M. Div. at Western Seminary in 1995 and was an Associate Pastor at Michael's church from then until he moved to Folsom in 2004. Read full bio
Global Legacy Members $959/year for 2 years (save $240/year) or $95/month for 24 months(Save $24/month)
Next Class Starts April 11
Boot Camp Online Class Apr 11-May 30
Every Wed. 10-11 AM Pacific time
60 Day Guarantee: Try the Church Growth Track for 60 days and if for any reason you decide it isn't for you, we will refund 100% of what you've paid.
24 Month Guarantee: If you do the program for 24 months and do the following and aren't satisfied,* we will refund 100% of what you've paid:
1. Review the training videos.
2. Attend 80% of the online classes.
3. Multiply small groups twice in the 24-months.
4. Follow the activity schedule to meet with your leaders.
5. Implement the friendship evangelism program.
* If you're not satisfied, we will need an email with explanations of each of the five points and with what you are not satisfied.
Yearly Plan regularly $1,119/yr


GL Price $959/year for 2 years
Monthly Plan regularly $119/month


GL price $95/month for 24 months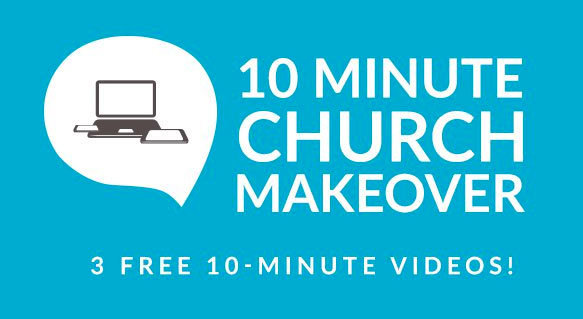 Three FREE 10 minute videos to help you develop your leadership team and grow your church.
Church Growth Track Checkout Global Legacy
Yearly Plan regularly $1,119/yr

GL Price $727/year for 2 years
Monthly Plan regularly $119/month

GL price $77/month for 24 months
Church Growth Track Checkout Global Legacy
Yearly Plan regularly $1,119/yr

GL Price $727/year for 2 years
Monthly Plan regularly $119/month

GL price $77/month for 24 months
Frequently Asked Questions
What our members are saying...
"Please know this, as I mean it. You guys are a true Godsend to us. Like I wrote to you in my e-mail a while ago, we found you at Pastors Coach in the middle of a really pivotal building season. You guys are literally helping to shape us from the ground up…"
Adam Mathias, Pastor, Kindle Church, Pontypridd, Wales, UK
"I just wanted to share with you real world results of the past 4 months of coaching for myself and our church.
GRACE FAMILY CHURCH – Monthly increase in 2017 from the same month in 2016
Jan: Financial increase 61%.  Attendance increase 54%
Feb: Financial increase 107%.  Attendance increase 64%
March: Financial increase 31%.  Attendance increase 40%
April: Financial increase 75%.  Attendance increase 46%
Our out-of-the-park home run goal is a 20% increase from the previous year. We are killing our goals and I believe due in large part to PastorsCoach.com. We are not perfect in implementation of all the strategies suggested but the core, foundational suggestions have already started to help engineer a dynamic culture. The MasterClass on culture was probably the biggest turnaround for us. Simple focus on our core leadership team has helped set a new dynamic.
Again I can't say it enough, THANK YOU!!!"
Nathan Hurst, Pastor, Grace Family Church, Davenport, Iowa
Don't Miss This Opportunity!