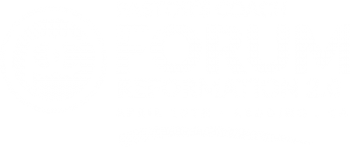 500 years ago, Luther's Reformation brought about a renewed emphasis on salvation by faith, and the priority of the Bible. But the idea of the priesthood of the believer has remained largely unrealized. It's time for every believer to be a minister, fully functioning in their gifts and calling.
We are committing ourselves to a new reformation, to empower and mobilize every member of every church for ministry and we invite you to join us.
Michael will share on the Reformation 2.0 Movement. Peter Young from Bridgeway Church in Denver will share on having real conversion growth (over 100 in recent months). There will be more speakers, ministry time and a chance to meet personally with everyone.
Attendance is FREE but you need to register.
[contact-form-7 id="14392" title="Pastor's Coach Forum"]
Pastor's Coach Forum - April 18
Half Day Forum in Redding the day before Leader's Advance
Location: The Stirring Church
Tues. April 18, 1:30-2:30 PM
Meet & Greet
Come and spend some real face time with Michael, Diane, Jeff, Glen and the rest of the Pastor's Coach team as well as leaders from around the world!
Tues. April 18, 2:30-5:00 PM
Forum with Speakers, Panel & Ministry Time
Hear from:
Michael Brodeur: Founder and CEO, Pastor's Coach
Diane Brodeur: Founder and Coach, Pastor's Coach
Peter Young: Senior Leader Bridgeway Church, Denver CO
Mark Perry: Senior Pastor Everyday Church, Arroyo Grande, CA
Jeff Wittmer: Senior Coach, Pastor's Coach, Redding, CA
And more!