Pastor's Coach Entrenamiento y Coaching en Español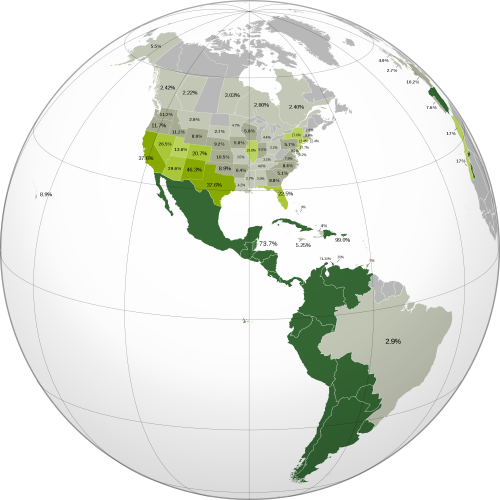 Pastor's Coach is now providing the best training and resources in Spanish for Latin America.
Pastor's Coach was developed by Dr. Michael Brodeur, who ministered in San Francisco for over 30 years, planting a church that became the largest evangelical church the City had seen in a generation. Michael now heads up the Church Leadership Track at Bethel School of Supernatural Ministry, and coaches pastors and leaders in churches and movements around the world.
We know the challenges you face and we have some very powerful and practical training, assessments, programs and expert coaching to help you.
We are doing a special MasterClass just for Spanish-speaking pastors. This is our first venture into the Spanish-speaking world so this MasterClass is offered at a discount.

Q2Q Church Growth Track Boot Camp
A powerful 12-module program focused on creating Quality that produces Quantity.
Includes:
– Live Online Group Coaching Call with Track members (1-2 times/month)
– Group Coaching Calls every week; optional (as needed)
– 10 Training courses with 40+ videos
– Destiny Finder online tool for individual ministry development
– 160 pp Study Guide 
– Complete Road Map for implementation with leadership teams and church members
Other Training:
200+ additional video courses, and weekly live MasterClasses on: 
– Evangelism that Works
– Small Groups as Destiny Incubators that multiply
– Mobilizing Every Member for Ministry
– and much more!
Destiny Finder: Powerful online tool with five assessments to help individuals discover their calling and be empowered to serve according to their gifts and passions.
Church Health Assessment: In depth analysis of your church's internal health, with 60 solution videos.
Regional Impact Assessment: In depth analysis of your church's external impact, with 60 solution videos.
Program Assessment: Evaluation of the quality of all programs, small groups, ministries and administration.
Leadership Style Assessment: Looks at how you lead. Invite others to tell you how they see you. Includes six videos on leadership styles and how they impact your ministry.
Live Online Group Coaching Calls: New MasterClass every month with weekly coaching calls (this is separate from the Q2Q Church Growth Track). Hear from expert coaches and interact with pastors from around the world in online video calls.
The Q2Q Church Growth Track Boot Camp has 12 modules and is usually done over 12 weeks, with a live weekly online group coaching call, as well as group calls after the Boot Camp for additional support.
Individual coaching is available by phone, Skype or in person.
"I so appreciate Michael Brodeur and his heart to invest in pastors and leaders. One of the best I know. He's made a huge impact on my own life."
"I just can't recommend Pastors Coach highly enough. It's been an absolute life change for myself personally as a senior leader, but also the things it has helped us to do as a leadership team."
"Michael has a unique ability to connect and relate to the real stuff of life and ministry. How I wish that I had had a mentor or coach like Michael much earlier in my journey."
Regístrate hoy para la MasterClass
Transicionando de lo Pastoral a lo Apostólico!
$63 USD (1200 MXN) MasterClass:Transicionando de lo Pastoral a lo ApostólicoJulio 16 & 23 11am-1pm CDT
Live class using Zoom video call